Hi!  So if you are wanting to start using Quixel Mixer but have been put off by all those awesome artists and complex tutorials then you came to the right place.  
Join me as I bodge together a simple window in a wall using Quixel (in a rather messy way as I was in a rush).  I show you how you can use the basic tools and a few materials to create a simple and effective window / wall combi.  One that - if you put your own time into it - will look good in your own projects.  Learn how to mask, add decals for effect, use displacement and much more.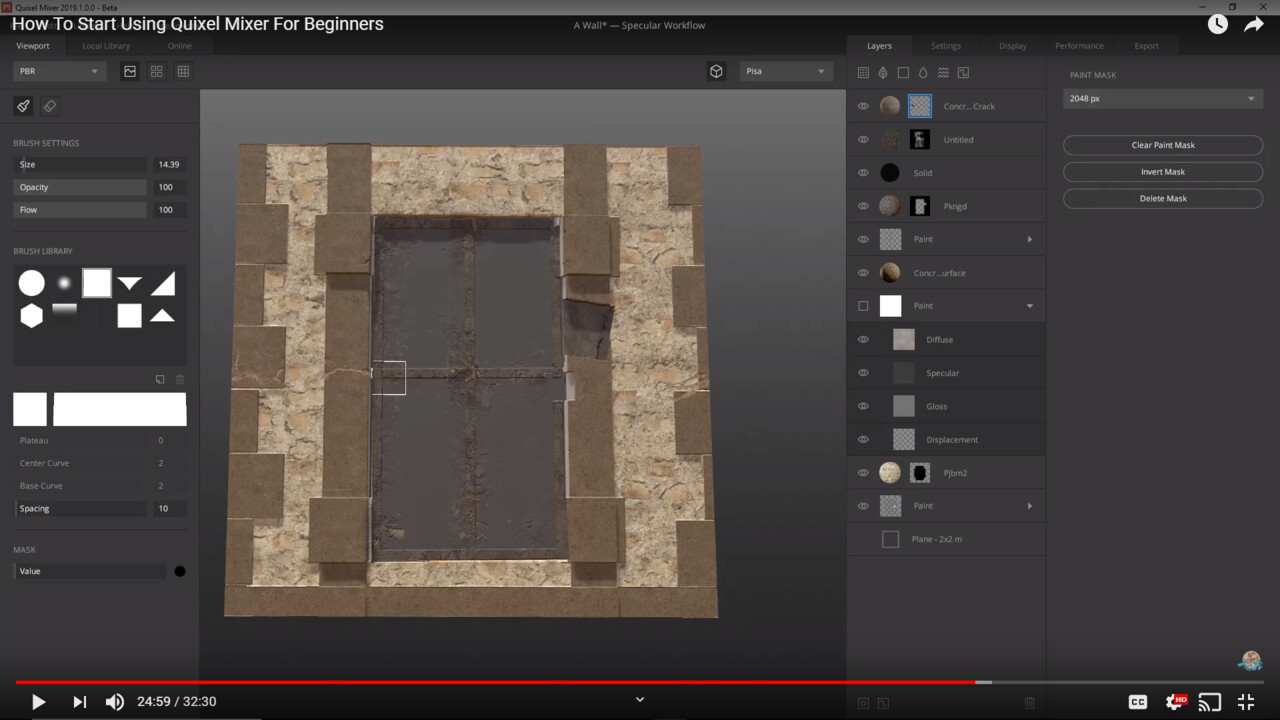 All in about thirty minutes!  Can't spare 30 minutes?  I hear that the Mall is looking for litter pickers again you lazy ass.