So I always quite liked the MSE-6.  Didn't know what the hell it was called until today however its one of those funky little cornflake packet scooting droids in original Star Wars from '77.  Gets scared by Chewbacca - you know the one.  Anyway - I prefer blind streaming, that is where I make something with no testing out of ideas, no practice ect.  It's basically how I do pretty much everything.  
Anyway it took 90 minutes, and Max didnt play up too much.  Arnold rendering didnt crash the stream which was a pleasant suprise too.  I textured it up in Arnold and demonstrated some projection maps - it wasnt a completely accurate job however it passed and I had a lot of fun doing it.  While doing it I was able to come up with a 3d-palace competition which should be fun and fit in with our general way we do stuff - the $1 prize for making the droid.  There is some motivation.  I will put up the competition tomorrow and call it on Sunday during the stream live - it will give the regulars something to enjoy I think.  
Im also going to work on beefing up the patreon and giving patrons nicer things.  Promise.  You can follow the tutorial over here.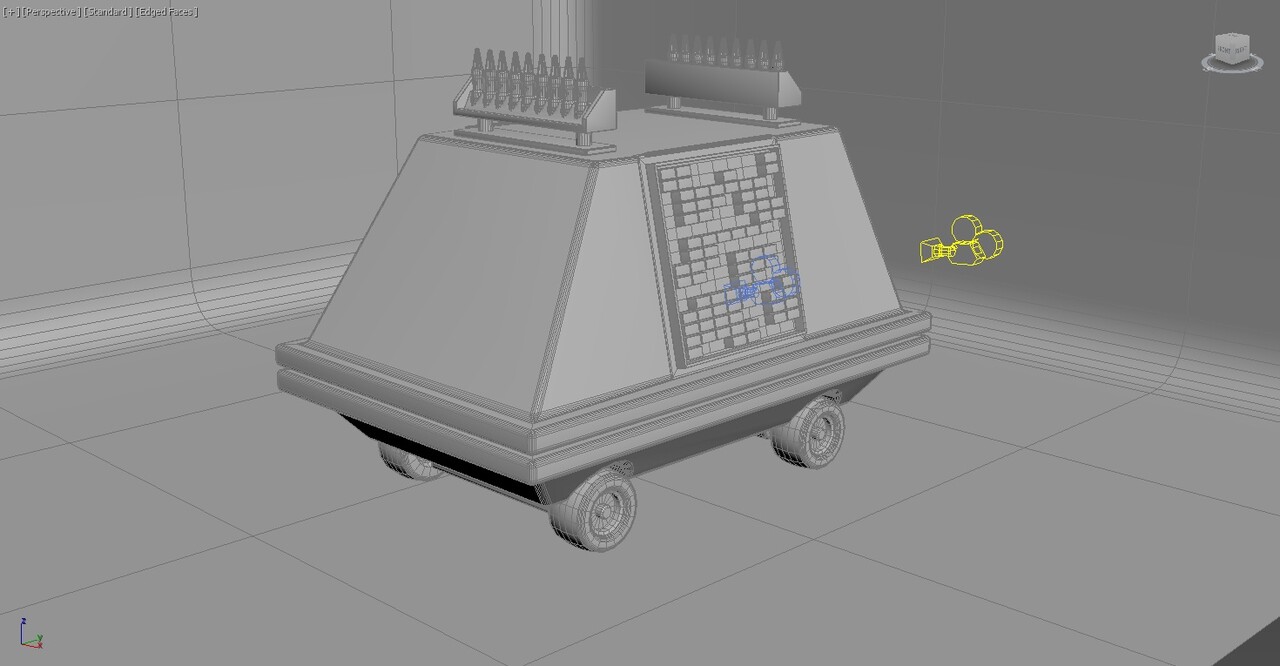 Thats the overall mesh - you can see some errors and problems if you look REAL close.  I set the chamfer off on it and forgot to select by angle.  Ho hum.  Next week Leebles takes over the helm but I will be streaming probably on Tuesday and Thursday depending on my schedule.  Actually it may be Monday as I have some things to do Tuesday.
Wee.
Blue