Hi all – firstly I thought it was 2010 – not a good start, that's when I was entering the date at the top.  Anyway, if you are reading this, hi. Join our discord…  There should be a link somewhere.  Then you can hang out with other lonely artists and site admins in our large quiet channel.
So first up – Many thanks to CaptainBigButt (great name), a discord regular who has pushed just the right amount to start getting things done here.  More of that later however CBB also restructured our Discord to make it easier to use, so that is some great and much appreciated work!  Go visit our discord.  There's a link here.
Ok so the forums are back – I don't really expect people to use them however there was a lot of useful information on there over the past 18 years with posts back as far as 2003 I think.  Nostalgia, advice and some interesting conversations from old members are all available on there.  Go check the forum link at the top of the page eh?  There is image upload capabilities and messaging and all the stuff thats useful with none of the facebook nonsense.
Free tutorials are coming back – new ones.  Again thanks to CBB here who reminded me that I have a website that can be used for tutorials and things – I spent 6 years in the wilderness doing other things and generally forgetting.  This all came to a head some 7 weeks ago I think when I was literally sitting int he kitchen wishing I had marketable skills and that I had bothered to learn something useful.  That kind of explains the burn out of the last six years right there…  Anyway on being reminded that I am a (very) skilled 3d artist and also a game developer with some 20 years of teaching skills, it was like a giant kick up the arse.
The free tutorials will probably focus again on end to end – I am having to find a middle ground though as I cannot produce tutorials like the imperial knight tutorial set over and over again.  That set took me nearly a year and made me no money for the effort.  I am therefore turning all tutorial production to mid level and letting Gnomon and the other big boys make endless money from the studios with high level tutorials (that last 4 hours).
At the moment I am testing a new workflow which will probably be my standard one in the future if it works ok.  This will be 3ds Max > Photoshop > Quixel Suite > Unreal Engine 4.  Why?  Because I am good at those four applications and if you look they form a PIPELINE (I highlighted that as it is important).  You see, making a thing is good and people like to make things, however making things you can use; Whether to use it in your own projects, throw it up on TurboSquid for fat cash, or just show it to your Grandma.
For years and years I had to avoid texturing models, even though I wanted to do it, due to my severe colourblindness, however now thanks to Quixel Suite I am able to work quickly and easily, safe in the knowledge that my textures are going to be the right colour for the material.  Yes 3ds Max had material libraries however they can go jump off something – not everything is archviz.  Also 3ds Max really does owe me for that bloody placement tool.  Even a sandwich would be nice.
Ok so Sponsor Membership will be back however at first it will operate as a patreon AND hosted sponsor membership system – that way I can give out nice things.  For the moment there are no new special tutorials for SMs however I will be working on that – in fact everything I work on from this moment will be available immediately to Sponsor Members, for the first time making it more useful just being a member and not buying the actual set on release.  This leads into…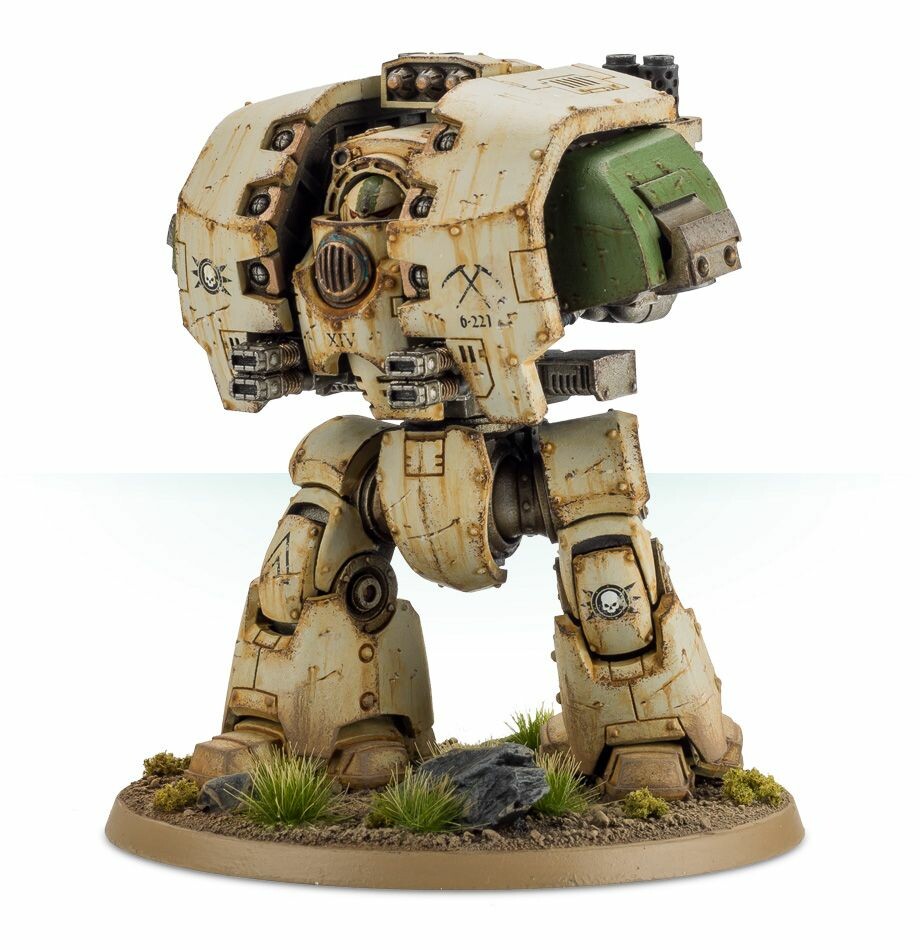 So there are two new sets coming right now.  Actually, there are three and I will explain the third shortly.  The first set is the Leviathan Dreadnought – it will be going into the SM area as each piece is done, so if you want to access, become a sponsor.  I will be adding the completed parts to a special area later on today – they will be for download so there is no messing about etc.  There will be a link up for that shortly.
The second set I am going to make for a large Chinese website – it will only be available via them and more details will come shortly.
the third set I started to my great shame some three years ago and it really is time I took that one to completion – my own mistake again was going high detail like the damn Knight and I am trying to avoid that like the plague now as it is so damn difficult to make tutorials at that level.  The third set – the Viper – will be completed by christmas with all proceeds from its initial 3 months on sale going to cancer research and then with the set going up for free (with a donation if possible).
So that's some news so far and I hope that you found it interesting.  More will come soon!