Arnold renderer.  Another mad named tool for 3ds Max and various other platforms and one that is stupidly overpowered and free to Max users as well.  
In this tutorial, I will quickly go over how to use a Triplanar, a Layer, some Curvature nodes and some images in order to procedurally texture a high detail piece really nicely.  Later sets I am going to break down the process more and focus on specific nodal setups.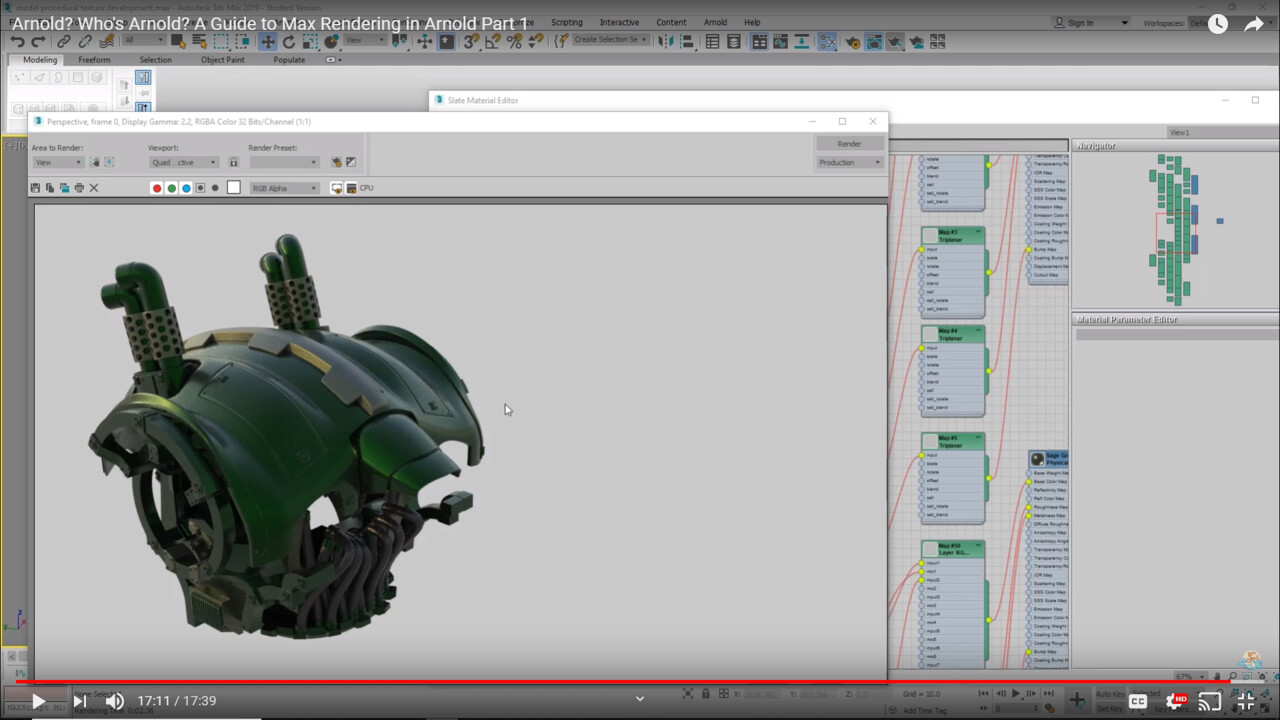 Let's face it, no one else is.  Come on in and learn some Arnold!