If you want to do 3D, you gotta walk before you can run.  But no one, NO ONE, wants to do boring ass tutorials on how things work etc.  
Sidestep the HELL out of that one with this tutorial by your old pal Blue at 3d-palace.  In this you will learn how to create a pretty basic Warhammer 40k bolter just by using a box primative and a tube primative.  
Takes about 12 minutes, the results are pretty basic however you will now know how to make things - and from tiny acorns do Superstar Destroyers grow.  Probably. Head on over to 3d-palace and get learning some more skills.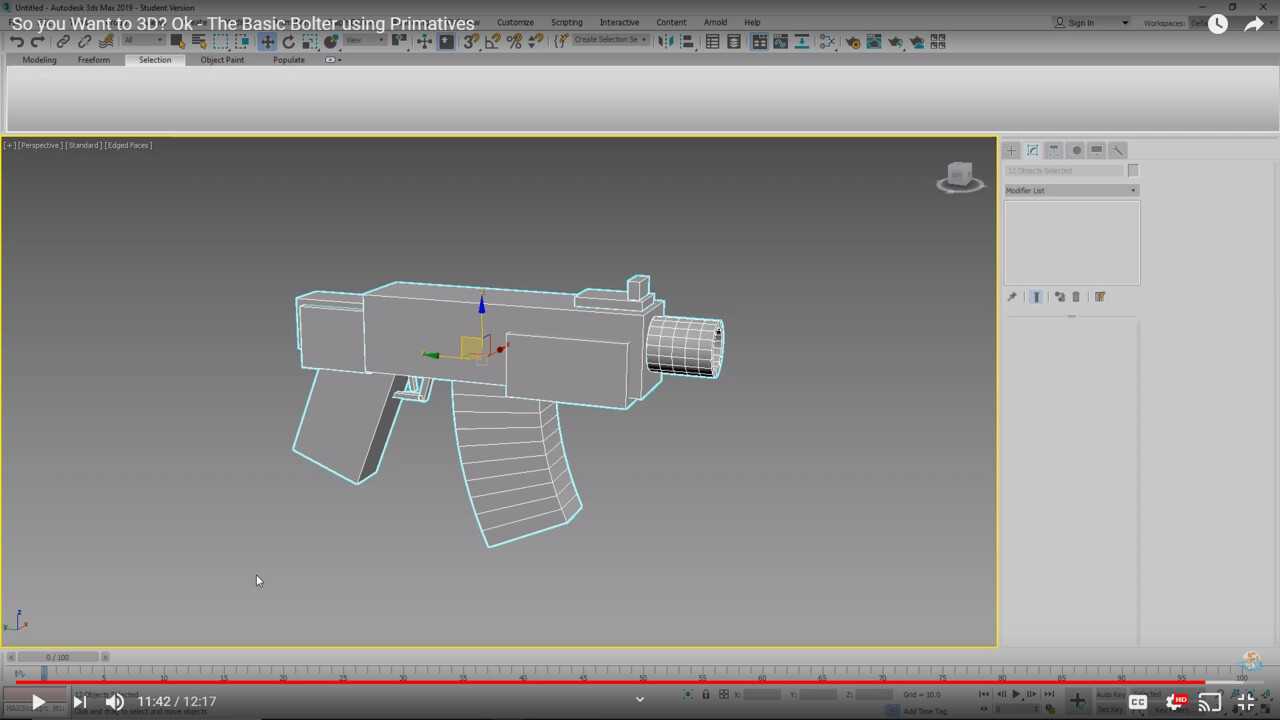 We have so much to give and only so many coffees.  To donate to 3d-palace and keep things cool, please visit our Patreon.